About Us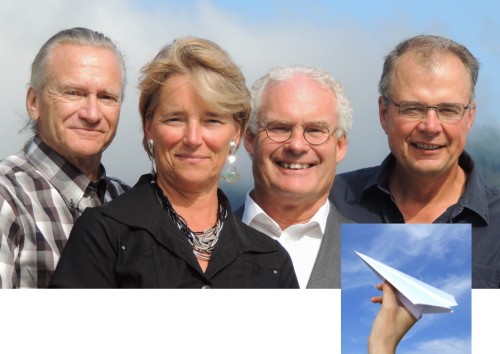 RETHINK (West) Inc. nurtures visionary and strategic leadership. We join and augment your team at those critical moments when you have chosen to review, rethink and renew.  We help you identify key challenges  and opportunities, determine optimal strategic  response, and move forward with confidence. Our knowledge, facilitation and coaching  skills strengthen your ability to be objective, insightful and decisive when focused   leadership is required.
RETHINK (West) Inc. does not have employees. Rather, we have developed a support network of first class professionals representing the best thinking in complementary fields: health and disability, economic development, post secondary education, environment, tourism and social services. We evaluate the need for this specialized support with clients once project requirements are fully understood.
RETHINK GROUP includes Robert and Donna Lockhart of Rethink Incorporated, located in Ennismore, Ontario – www.rethinkgroup.ca.
The RETHINK (West) Principals or Core Team are listed below.
Ken Balmer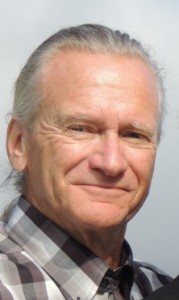 Ken has a PhD in planning and founded RETHINK in 1978.  He has personally served each client listed on this website, engaged in each and every listed project.
Ken has consciously balanced his consulting career with ventures into the real world of management responsibility:
Manager, City of Calgary in four areas: corporate planning, planning/development, recreation operations and management services (8 years)
Executive Director, Kitchener-Waterloo YMCA (2 years)
Manager, Research and Policy Section, federal Ministry of State for Urban Affairs (2 years).
He has been responsible for capital budgets of over $130 million and operating budgets as high as $38 million.  Ken has taught public policy, planning and statistics/research methodology at three univerities:  Waterloo, Carlton and Liverpool.  He has served on the national boards of the Royal Life Saving Society and the Canadian Parks/Recreation Association (president).  Locally, he has been an active Board member of a Social Planning Council (KW), YMCA (KW), Boys and Girls Club (Calgary) and Fort Calgary.  He was a founder of both the Alberta and Canadian Snowboarding Associations.
Kelly Daniels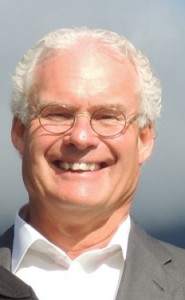 Kelly has worked in local government for over 35 years with 25 years as a Chief Administrative Officer, serving in municipalities and regional districts with populations ranging from 10,000 to 360,000.
Through the course of his career Kelly has focused the organizations he has led on key community priorities by developing strategic plans and introducing performance-based business strategies to implement and measure progress. Organizational change and realignment to support strategic priorities, coupled with staff development, was a particular focus during his time at the Capital Regional District.
Kelly started his career in the community services/parks and recreation field before his first appointment as City Manager for the City of Grande Prairie. Kelly has unique experience as CAO for both municipal government and regional government in Nanaimo and the Greater Victoria area, BC. He has worked with Councils of 7 members and Boards of 24 politicians and has led organizations of 250 to 900 staff.
Kelly and the organizations he has led have accomplishments including:
Developing multiple service agreements and governance arrangements between First Nations and local governments;
Public engagement, design and funding among three levels of government for the $780 million sewage treatment project for the core communities around Victoria, BC;
Developing industry-leading strategic and business plans;
Developing an innovative waste to energy initiative utilizing heat from sewage to heat a major recreation facility;
Developing a multiple jurisdiction water system including the construction of a major dam in central Vancouver Island;
Three successful international partnerships to develop local government capacity in Ghana and Tanzania;
Construction of a number of arenas, swimming pools and recreation complexes; and
Public engagement, design and construction of an 8 km linear urban park.
Most recently Kelly has work with First Nation communities around participation in regional government and infrastructure planning. He was elected to the Board of Directors for the Canadian Association of Municipal Administrators to represent the Province of Alberta in the early 90s and the Province of BC from 2006-2013. Kelly has lectured regularly at Capilano College, the Municipal Administrators Training Institute and has presented at UBCM and an International Forum on the CAO-Mayor form of local government in Mexico City. He has acted as an advisor in New Brunswick and Saskatchewan on Regional Government.
Alixe Knighton
Alixe has 20 years experience in the Provincial public service primarily in local government policy development, legislative advice and municipal incorporation, and in First Nations community development. Alixe has worked in five different ministries in her career giving her a broad base of knowledge and understanding of how senior government functions.
Her roles in government have given her the opportunity to develop some unique skills, work with a broad range of clients and take on some unique projects including:
Community development projects with First Nation communities;
Incorporation of Bowen Island as the first Island Municipality;
Revision of funding policy and formulae for a sector of the Ministry of Community, Sport and Culture;
The Nisga'a Treaty; and
The Vancouver Agreement.
She has developed particular skills in the areas of:
Innovative public engagement processes
Consensus building
Developing and maintaining innovative, complex relationships with diverse partners
Organizational redevelopment to align with strategic priorities
Conference and workshop facilitation.
Cliff Bridges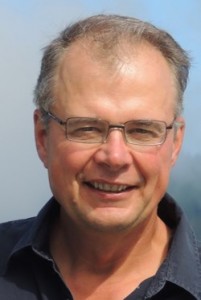 Cliff is an experienced communicator who enjoys showcasing his clients' advantages and successes to their respective markets and audiences.
A graduate of the Radio & Television Arts program at the Northern Alberta Institute of Technology, Cliff spent the first four years of his career working as a news and sports announcer at CFRN Broadcasting in Edmonton. In 1991, he moved into corporate and government communications. Since then, he has been contracted for several management positions, but now specializes in bringing communications vehicles from concept to completion on a contract basis.
Over the past two decades, he has worked for a variety of clients, providing a wide range of turnkey communications solutions on a contract basis:
Spinal Cord Injury BC: turnkey production of quarterly health and research magazine
Rick Hansen Institute: contracted as communications manager to oversee all aspects of this research organization's branding and communications
Copper Island Fine Homes: website development and content management
Multiple Sclerosis Society of Canada (Alberta): research, write and layout newsletters, annual and research reports, marketing materials, online content
Canadian Paraplegic Association, National Office: complete turnkey production of national quarterly magazine dealing with spinal cord injury research and and health issues
Salmon Arm Savings and Credit Union: Write, edit, design and layout of quarterly client newsletter
Canadian Association of Vocational Evaluators and Work Adjustment: Write, design and layout of quarterly membership newsletter
Government of Alberta: contracted communications director for Alberta Premier's Council on the Status of Persons with Disabilities.
Cliff's areas of expertise include research/science/feature writing and editing; turnkey production of trade newsletters, magazines, and marketing materials; website population; annual report writing and design; and script development.