Communications
Making COMMUNICATIONS STRATEGIES Soar!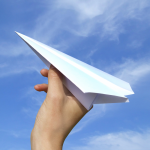 Today's communications environment is extremely competitive.  Your messages will be lost in the noise and clutter experienced by your stakeholders unless they are grounded in effective strategy, differentiated for each target audience, and delivered on a timely basis using unique communications vehicles.  The challenge is increased when budgets are limited.
RETHINK helps organizations:
develop

STRATEGIC FRAMEWORKS

to guide all communications activity – brand pyramid, positioning statements, image/look, communications priorities
identify the

KEY ISSUES

that require a communications response
focus in on the

TARGET AUDIENCES

that must be reached (for each issue) and identify the

BEHAVIOURAL CHANGES

desired (what will be different after we have communicated)
develop MESSAGES that will motivate the desired change for each audience, strategically linking your need to the benefits they value
identify

GUIDELINES

for reaching out to each audience – opinion leaders, optimal timing, cost effective vehicles, how best to position your issue on their agenda
develop and position

ADVOCATES

craft the

CONTENT

and develop

COMMUNICATIONS VEHICLES

by providing a TURNKEY SERVICE – assuming full responsibility for critical corporate or stakeholder communications, print and online (write, edit, design, print coordination, etc.).